Spike Tv Muestra una Publicidad de Otra Galaxia......
Brillante campaña de Spike TV para las pelis de Star Wars presentando a Darth Vader en una interesante pregunta con dos afiches mas demasiados buenos presentando a Chewbacca y Darth Maul que esta muy bueno para una tienda de Tattoo.

y el por que de la misma bueno, la razon mas evidente es que dicha compañia ha sido la primera compañia de Cable que ha conseguidollevarse el gato al agua, el trato incluye la difusion laobra entera que incluye Star Wars: Episode I The Phantom Menace (1999); Star Wars: Episode II Attack of the Clones (2002); Star Wars: Episode III Revenge of the Sith (2005); Star Wars: Episode IV A New Hope (1977); Star Wars: Episode V The Empire Strike Back (1980); and Star Wars: Episode VI Return of the Jedi (1983). todo ello a partir del 4 de Abril de este año.......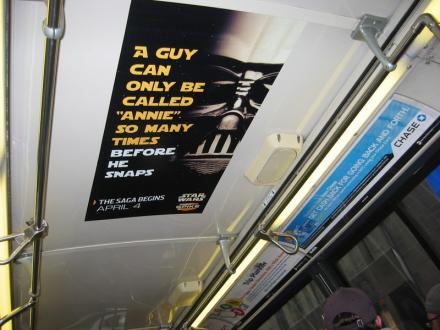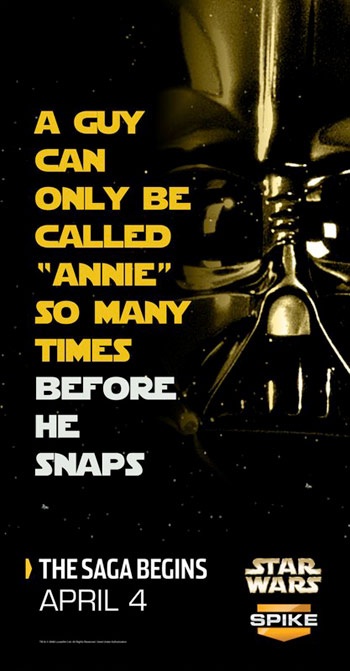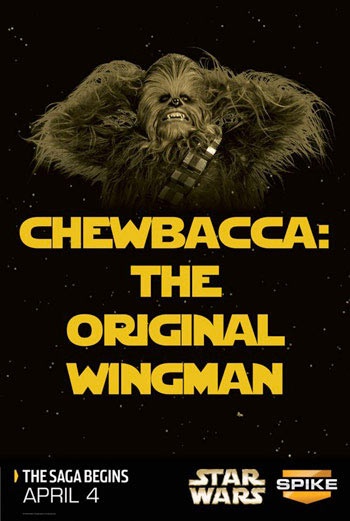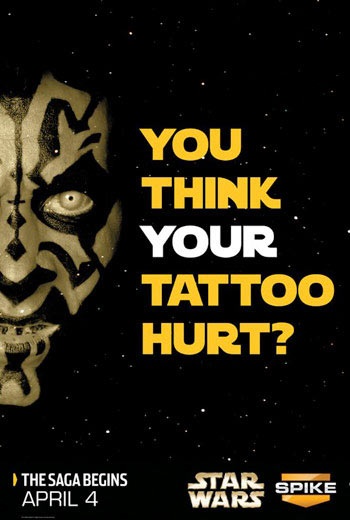 Fuente www.slashfilm.com
Comics sin Fronteras