Will Eisner el Verdadero Espíritu De Los Comics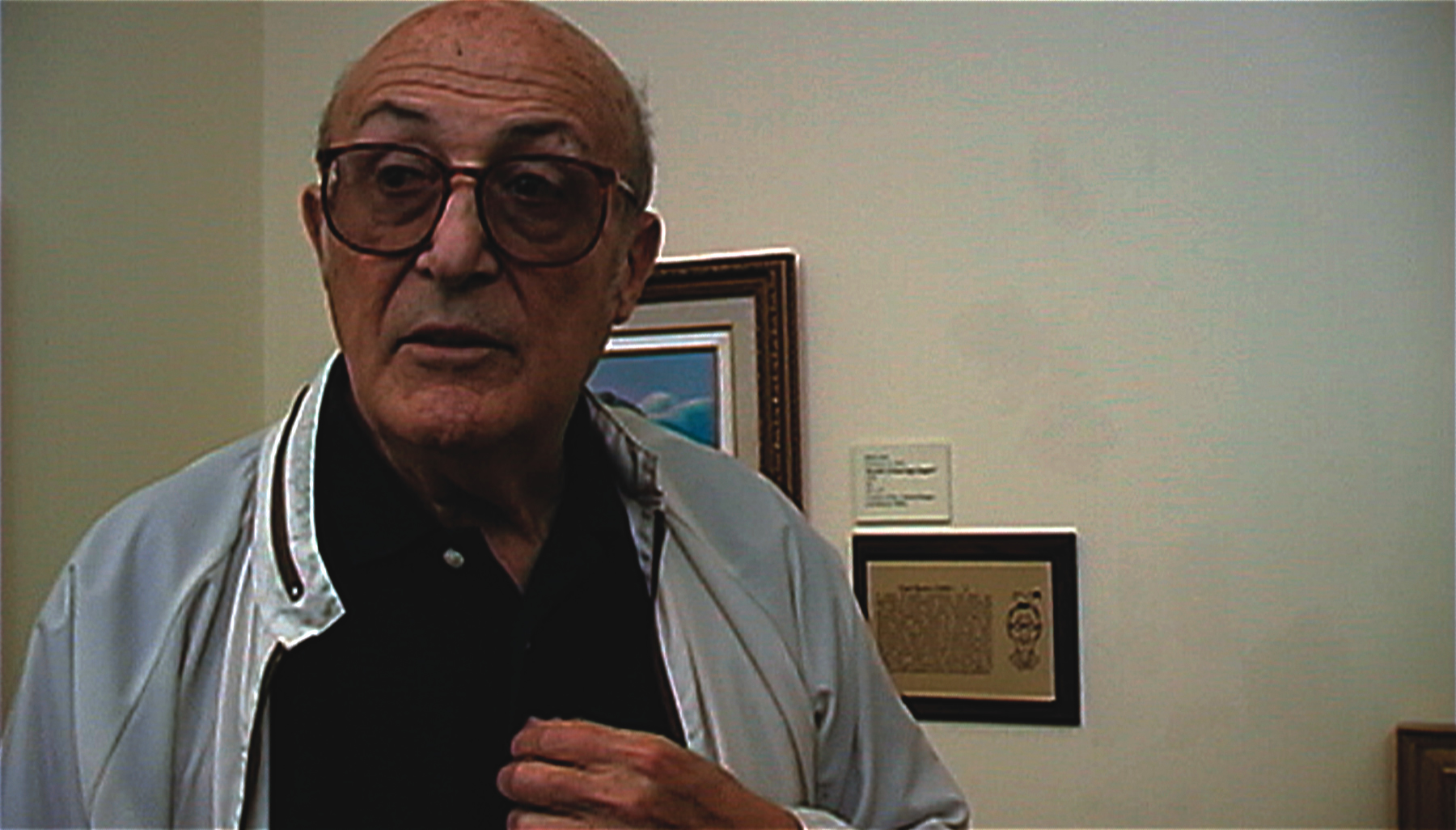 Quien podría imaginarse que un muchacho judío nacido en un barrio de Brooklyn New York bajo el nombre de William Erwin Eisner un 6 de marzo de 1917, podría deja una huella tan indeleble dentro de la historia de comic y el arte secuencial que aun a la fecha se le considera al lado de "Rey" Jack Kirby, como los que sentaron las bases para lo que hoy conocemos como El Comic Art
Este quien desde temprana edad empezó a relacionarse con otro joven de nombre Robert (Bob) Kahn en un Fanzine que editaban en el Instituto Dewitt Clinton del Bronx ya demostraba su acercamiento al medio que lo encumbraría
En el año de 1936, Eisner, empezó a colaborar con el magazine WOW What a Magazine!", editado por Samuel Iger, donde creó las aventuras del Capitán Scott Dalton o The Flame, mismos que firmaba como "Erwin" por aquello de reservar el nombre para cuando se fuera famoso según moda de la época si no pregúntele a Stan Lee la misma era una aventura en los 7 mares y también creo personajes como "Harry Karry," que iba sobre espías,
La revista tuvo muy corta duración, ya que después de tres números la misma se fue a la quiebra, y un año después este junto con Iger creó el Studio Eisner-Iger," y en 1939, emprendieron las aventuras del "Halcón de los Mares", que tuvo muy buena aceptación, pero esta aventura también fue de corta duración, como anécdota el mismo Eisner confiesa que uso varios nombres como Willis Rensie, W. Morgan Thomas o Spencer Steel para crear varias historias y poder hacerle creer a los compradores que tenían muchos artistas, en el numero y con el crecer de la misma llego el talento de artistas como Robert Kahn y un joven de nombre Jacob Kurtzberg, pero que son más recordados por su nombres artísticos " Bob Kane y Jack Kirby" o el legendario Lou Fine la aventura termino cuando Iger se marcho a tomar las riendas de la Editorial Ficción House, y Eisner se fue a buscar vientos nuevos dentro de una editorial de nombre Quality Comics Group.

Fue en ese tiempo cuando este tiene su primer acercamiento con los llamados hoy en día superhéroes, pero que por esas fechas eran solo sujetos con disfraz y crea a personajes como Doll Man o a los Black Hawks, que abordaba elementos de la guerra que acaecía por ese período y también se le atribuye la creación de Sheena, clon femenil de Tarzán, no obstante la serie fue trazada por Mort Meskin. Por no hablar de personajes como Wonder Man un emulo de Superman o personajes como Uncle Sam y Black Condor

El 2 de Junio de 1940, este empieza a diseñar historias de 16 páginas para los diarios en sus ediciones dominicales y es en estos suplementos, que nace el que sería uno de sus personajes más recordados "The Spirit" también nacen Lady Luck (Guion de Eisner y dibujo de Chuck Mazouijan) y Mr. Mystic (guión de Eisner y arte de Bob Powell) Pero es el personaje de The Spirit, quien pronto se vuelve muy popular a pesar de que no había mucha demanda en esa época por los héroes

El alter ego de Denny Colt, era un detective sin poderes que regreso de la muerte a proteger a Central City del ataque del Crimen como su defensor aunque el mismo Eisner tuvo muchas dudas en sus inicios.
Pero su estilo de dibujo siempre jugando con nuevos estilos de encuadre y nuevas formas de jugar con los espacios, la luz y la Sombra, rápidamente fueron considerados innovadores dentro del mundo de las viñetas así como sus archifamosas splash-pages
El 13 de octubre de 1941,mismo día de mi cumpleaños pero en diferente año, el personaje de The Spirit pasó a ser publicado en tiras diarias, sufriendo un parón durante la segunda guerra mundial cuando Eisner al igual que otros artistas de la época como Stan Lee pasan a servir al gobierno ilustrando magazines para el ejército a su regreso a The Spirit (que había sido dibujado por otros artistas en su distancia ) y comienza una cooperación con jóvenes promesas como Jules Pfeiffer y Wally Wood.
Eisner regreso a los comics en 1945, publicando en el formato de tira dominical hasta el 28 de Septiembre de 1945, y por ese tiempo fundo la Corporación Visual Norteamericana para la creación de ilustración y comics en Estados Unidos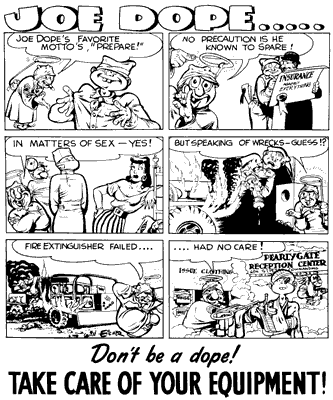 El Resurgir del Talento de Eisner

El trabajo para diversos clientes y nuevos estudios le hizo tener una baja producción dedicándose a crear tiras humorísticas e ilustraciones, como las aventuras de Joe Dope, una tira que trata sobre un soldado el cual había creado durante la Guerra hasta que un editor holandés Olaf Stoop, de la editorial The Real Free Press empieza a reeditar las tiras de The Spirit en los 70`s y el maestro Eisner regresa con su trabajo en el mundo del comic y es 1978 que Eisner revoluciona la historia con su trabajo "Un contrato con Dios" la que se convierte en la primera novela grafica del mundo de las historietas americanas con una sucesión de historias cortas sobre personajes de su nativo Bronx, durante la época de gran depresión americana y de allí a la fecha se mantuvo creado novelas graficas como El Edificio, El Soñador, donde describe sus días de The Spirit, donde los artistas de cómic eran trabajadores en serie obligados a ocuparse en folios con ilustraciones prefabricadas) A Family Matter y la seudo autobiografía Viaje al Corazón de la Tormenta (1991). Fagín, el judío, La vida del famoso Fagin, salido de las páginas de Oliver Twist, muestra cómo un niño pequeño debe aprender a vivir en la calle tras la muerte de su padre, hasta convertirse en todo un rey de los ladrones que acogerá bajo su tutela a Oliver Twist, el huérfano más famoso de la literatura inglesa. Las Reglas del Juego, La avenida Dropsie, Invisible People (1991-92) y la parábola de ciencia-ficción: Life On Another Planet (1978). Un mes antes de su muerte concluyó la que ha sido considerada su obra más política: La Conspiración (2005), un ensayo gráfico sobre la historia de los Protocolos de los Sabios de Sión

Como Eisner, Creo a The Spirit

En los tiempos iniciales de las aventuras de The Spirit, Eisner había arrendado un apartaco en Manhattan donde también trabajaron Lou Fine, Bob Powell, Chuck Mazoujian y desde esa época empezó con su trabajo en la serie que contenía elementos del Noir a dos manos, y que eran relatos de un personaje, que combatía al crimen sin tener superpoderes Denny Colt, un pícaro personaje se enfrentaba a diversos tópicos con aires tragicómicos desde una perspectiva cotidiana. Un héroe que a veces incluso desaparecía para dejar la resolución del misterio en manos de algún secundario, algo inhabitual sobre manera en aquellos tiempos.
The Spirit aprovechaba sus aventuras en Central City para abandonarse a las seducciones de cuanta Femme Fatale se aparecía por las páginas de sus aventuras que servían para narrar distintas etapas del pasado del personaje o los furtivos deseos ocultos del justiciero enmascarado. Silk Satin, P´Gell, Lorelei Rox o Sand Saref (de la cual Frank Miller Moldeo su Elektra), representan la faceta más humana del protagonista
En los inicios este, no tenía ninguna intención de crear un superhéroe (la palabra "superhéroe" no se utilizaba la industria los llamaba "tipos disfrazados"), hasta que le llego la idea, aunque este no quería que este usare mascara alguna pronto fue convencido a crear una máscara de domino ya que los medios, preferían estos a los normales
"No se puede vender nada a los periódicos si no lleva disfraz! Esperan un héroe disfrazado." Le dijo Busy Arnold por teléfono
Así Eisner creó a su detective privado llamado Denny Colt quien volviera a la vida como Spirit (después de que todo el mundo le diera por muerto).

Sólo su compañero de fatigas, Ebony, y el comisario de policía Dolan sabían su secreto ya que el maestro no quería que fuese una historia con elementos sobrenaturales. No quería que fuese un superhéroe.

Es por ello que Eisner cuenta que hizo desaparecer de las historias el coche volador que Spirit tenía al principio por un curioso razonamiento
"No quería que fuese una historia con elementos sobrenaturales. No quería que fuese un superhéroe. (...) También teníamos el Coche Volador, que tanto Spirit como Ebony conducían por tierra o pilotaban por el aire. Idea que abandoné luego que Bob Kane le diera a Batman un Batmóvil.
Además, no era necesario en las historias que yo quería contar."
En resumen, las aventuras del The Spirit marcaron una época que aun a la fecha se sigue manteniendo fresca y que en la actualidad DC Comics sigue tanto reimprimiendo sus aventuras como creando nuevas aventuras de tan singular héroe que marcó un antes y un después, su obra sigue manteniendo la frescura porqué los bajos, medios y elevados fondos todavía siguen pervirtiendo los cimientos radicales de la sociedad. La aventura, acción y misterio siempre tendrá un patriarca: Will Eisner, cuyo vigor subsistirá perpetuamente en la narración de los cómics.
Los Últimos Días Del soñador del Bronx
Eisner fue profesor en la School of Visual Arts de Nueva York donde traza dos clásicos del proceso creativo de hacer cómics El Cómic y el Arte Secuencial (Comics and Sequential Art) y La Narración Gráfica (Graphic Storytelling). Obras que debe tener la mayoría de los que se precien de artistas y que inspirara años mas tarde a Scott McCloud en la realización de su obra Understanding Comics.
Aun con todo eso este saco en 2001 un libro titulado "Shop Talk" que recopilaba en más de 250 páginas entrevistas que este realizo con autores legendarios como Gil Kane, Harvey Kurtzman, Joe Kubert, Jack Davis, Neal Adam, Jack Kirby y muchos mas que solían salir en las páginas de su querido Spirit en los 70 y los 80`s
El genio del maestro Eisner le llevo a adaptar también para los comics obras de la literatura como Moby Dick, Don Quijote, la Princesa y el Sapo y en 2002 produjo el atardecer del León de Mali, basado en una leyenda de áfrica y al momento de su reunión con Dios termino su última novela grafica que llevaba por nombre el Protocolo de los Sabios de Sion, una historia sobre unos judíos acusados de tener un plan secreto para dominar el mundo
En 1988 se crea el premio que lleva su nombre para premiar a los artistas y obras del género y que se entrega cada año en la Comic-Con International que se celebra en San Diego
Su talento no fue reconocido hasta décadas más tarde, cuando diversos expertos en la materia como Denis Kitchen, Alan Moore Neil Gaiman, Dave Gibbons, Frank Miller o Robert Crumb, confesaron estar influenciados por la ardua labor de Eisner como uno de los Semi-Dioses de la industria del comic y uno de los promotores arduos del desarrollo del comic como forma de expresión y quien probablemente sea la persona más influyente del mundo de los comics americanos a lo largo de su extensa carrera que duro más de 70 años, logrando que el nivel del comic se elevara a niveles nunca alcanzados, creando incluso rumores de ser una persona que hacia comics para personas que nunca habían leído un comic
Will Eisner puede ser apreciado justamente como el gran maestro del cómic americano, no solo por añadir The Spirit a la lista sino por probar que el cómic puede convivir junto a la literatura y que este no es solo un medio de entretenimiento para niños
El 2 de febrero del 2005 la leyenda pasa a formar parte del Olimpo luego de su sentido fallecimiento en la ciudad de Lauderdale Lakes del estado de florida luego de no soportar una intervención quirúrgica
Dejándo un enorme legado en obra, como motivación para los artistas y fanáticos del comic en todos sus niveles y convirtiéndose por antonomasia en una leyenda del género
¿Y Tu Ya Leiste Un Comic El dia de Hoy ?
Muldercomics, Recomienda A www.Mekano Turbo.com