Sillof ha creado una impresionante serie de figuras de acción en el estilo Steampunk de Star Wars,, que es El Steampunk es un subgénero de la ciencia ficción en el que se especula lo que habría pasado si la humanidad hubiese llevado las máquinas de vapor al límite, en lugar de utilizar la electrónica y la informática además las historias son en plena a era victoriana de Inglaterra pero usando la tecnología usada en libros como los de H. G. Wells y Julio Verne. Se popularizó en el cine gracias a la película Wild Wild West, y se reusó en cosas no tan buenas como La Liga de los hombres extraordinarios o en joyas como Sky Captain and the World of Tomorrow o El Castillo Ambulante.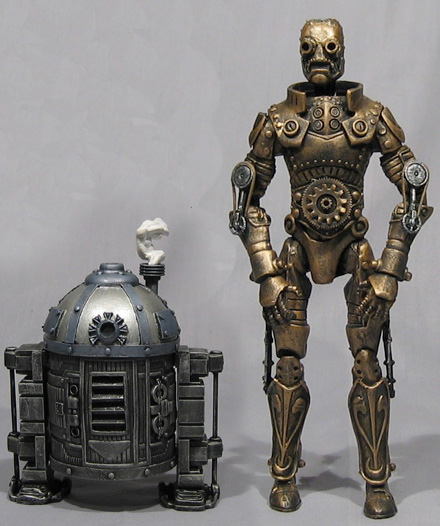 Para los diseños de Esta serie por lo menos se ve a un 3Cpo con forma de figura humanoide, con muchos engranajes y a R2 como una figura pequeña parecida a una mini hornilla, Ben Kenobi, tiene la forma de un viejo guerrero samurái, que parece volver a la pelea, algo asi como un Don Quixote, con su sable de luz al igual que el de Luke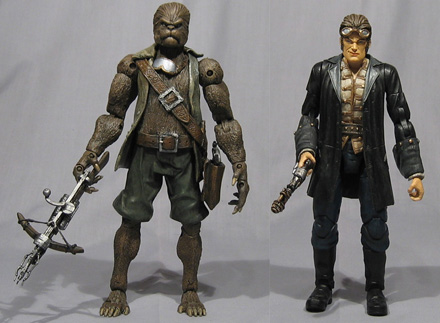 Han sigue siendo el piloto engreído y contrabandista, pero su diseño da una sensación de Pirata y Capitan del Dirigible Milleniun Falcon Agregué los anteojos clásicos del steampunk a la cara que hacía muecas con aire de satisfecho, "escribe Sillof. "Chewbacca tiene una pose mas animal, con la cara más felina. Como mecánico, llevara su bandolera clásica ahora que sirve como bolsa de herramientas.
En el orden de los malos , El Stormtropper sigue pareciéndose un poco con su color blanco característico y un modelo de casco parecido al de Darth Vader y el oscuro señor es una pieza de lujo ahora usa una mascarilla antigas modificada y La armadura del pecho de la platina es un homenaje a su armadura negra clásica. El lightsaber está conectado con un paquete de energía Que no son combinaciones nuevas puedes ver mas en www.Sillof.com.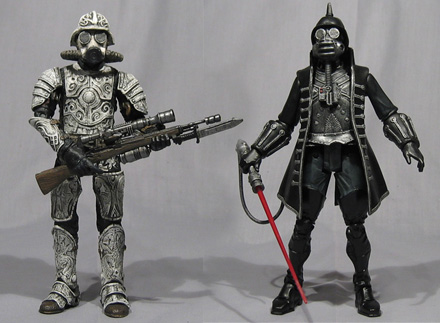 Ademas de otros diseños del genero para otras series como Avengers o liga de la justicia.En fin obras que abren puertas en el género.
Pues ya El artista Eric Poulton ha utilizado este género para imaginar con estilo Steampunk a algunos personajes de Star Wars:
http://www.sillof.com/


Comics sin Fronteras