Batman
Blackest Night # 1


Cuando se dio a conocer que este comic saldría a la venta, corrió mucha expectativa, por el mismo, yo hice incluso mis propias conjeturas, por el solo hecho de ver como lidiarían los Ex Robins con la idea de sus padres como enemigos, en la pagina Conociendo el DCU que lleva el buen Mariano, publico una nota muy informativa, que pueden checar aquí.



Quieres Saber Mas Sigue Leyendo....


La muerte de Los Padres de Dick Grayson es harto conocida, desde sus primeros orígenes en el circo Haley donde sus padres actuaban de trapecistas, eran los llamados los "Grayson Voladores" (The Flying Graysons). Cuando estos se presentaban en una función en Gotham City sus padres fallecieron en un falso accidente de circo, provocado por Un extorsionista de poca monta, Tony Zucco Detective Comics #38., quedando este bajo la protección de Batman y convirtiéndose en el primer Robin, misma que a la fecha ha sufrido muchas versiones, siendo a mi parecer la mas imbecil, la de Batman Forever, donde se veía que el culpable era Dos Caras. (Aunque ahora que lo pienso, es conocida la reciente rivalidad entre Dick y TwoFace, teniendo ambos muchos encontronazos,) y mas aun cuando recordamos que Este quedo al cuidado de Gotham, cuando Batman, se largo a Nanda Parbat en 52 y posteriormente en el arco One Year Later que inicio en Detective Comics #817, se revelo que el mismo Batman le había entrenado como un vigilante mas, para que le echara una mano, y muy pronto a pesar de Batman, la identidad de Two Face se manifestó nuevamente y se le acuso de matar a varios de los villanos, que vemos en este numero, y algunos mas, pero con el regreso de Batman, vino el desafío, nuevamente entre los otrora viejos amigos que termina con este volando su departamento , mas tarde en mitad de la crisis con su otra identidad, esta estalla y este se desfigura nuevamente el rostro con un cuchillo y acido en un ataque de locura, solo para descubrir tristemente, que el autor de los Crímenes había sido el segundo Tally Man (Detective Comics #817), el hecho es que Two Face y Dick verán su rivalidad, cuando este tome el manto de Batface, mas adelante en la serie de Batman.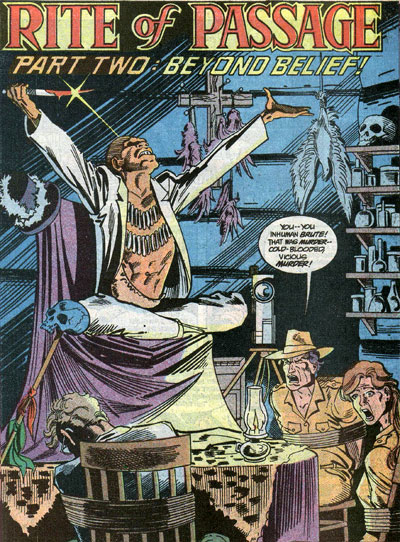 Los padres de Tim murieron a su vez, en dos situaciones diferentes, La madre Janet, murió envenenada por el Obeah Man, en Haití, donde habían caído en las manos de una secta Voodo, en Detective Comics #621. Jack el padre, quedo en coma,(este numero fue dibujado por Norm Breyfogle) pero no murió, sino a manos del Capitán Boomerang, en las paginas de Crisis de Identidad,# 01.
Volviendo al número, empezamos con que Tomasi, el ex editor convertido en Guionista, quien esta haciendo un trabajo decente con Los Green Lanterns Corps, y que rescatara a Nightwing del agujero profundo , donde le enviaran los guiones, cuasi absurdos de Bruce Jones, quien no pudo descifrar a Dick, como personaje, cosa que si logro Tomasi, hasta el fin de la serie, debido a los eventos de RIP, por lo que el hecho de haber escrito esas series, le convierte en el candidato perfecto, para escribir esta serie, ya que conoce al personaje bajo la capa como lo es Dick, ahora en su nuevo rol, y el estar empapado de la mitología de los Green Lanterns. La parte del arte corre por cuenta de Adrián Syaf, y las tintas las llevan mr. John Dell, quien entintara, la liga de Morrison y para mi desconocido Vicente Cifuentes, quien es Español, y ha trabajado en cosas como: El Péndulo (1998), El Crucifijo (1998), Los cazadores de vientos (1999), Alise (2000).entintador para la serie "The Prisioner" dibujada por Sergio Bleda (1999)."Ursula Aprende" (1999-2000), para Sulaco Ediciones hizo la adaptación de "Fires that I wish never know" una canción de Alan Moore, para el tomo "Magical Mistery Moore" (2001) editado en Estados Unidos por Avatar Press."Anthem" con guion de Roy Thomas y dibujada por Jorge Santamaría (1999). Para Dude Cómics, realizo Pin ups de Marvel para Planeta Deagostini entre el 97 y el 2001 entre otras muchas publicaciones en el viejo continente, dando el salto con la colaboración en las tintas para este numero
Sinopsis
EL número de entrada nos lleva a dos personajes que han tenido mucho en común, bueno mas con el anterior portador del manto que con el actual, con comics memorables como la historia del hermano perdido de Batman, (
info. que puedes leer en muldercomics
) y la única relación que existe entre Deadman y Dick, se remite a la historia de Nightwing Año por la aparición de Deadman en el circo. Donde vemos que el traje de Deadman lo uso este ultimo, como inspiración del traje de "Nightwing" y en ese mismo comic a Dick ve un cartel antiguo en el que su padre aparece con un traje similar al primero que llevó Nightwing, el cual inspiró a Boston Brand su traje rojo.(Nightwing 103 Year One)
Ya que nos encontramos con Batman y Robin en el cementerio de Gotham que quedo hecho un desastre tras la pelea de los héroes con MM, que se ha visto en los otros números de la serie, y por el otro lado Deadman esta en las Himalayas, tratando de sacar las voces de los muertos que se levantan de su cabeza, como se viera en BN # 02 por lo cual decide escaparse al cementerio donde descansa su cuerpo, pero en ese momento llega el anillo negro y su cuerpo sepulto se levanta, y este trata de detenerle, pero e shock es extremadamente físico y el dolor emocional es muy fuerte y este se va, pero aprovecha la oportunidad de obtener información sobre las entidades oscuras, que por lo visto tendrá mas explicaciones mas adelante, de hay cambiamos a un avión que en los cielos de Gotham, transporta cadáveres de villanos al deposito, cuando una nube de anillos negros atraviesan el avión y aparte de matar a la tripulación, convierte en BL a los siguientes villanos.
• Roland Desmond-(primera aparición Batman # 445 (Marzo, 1990)) Blockbuster II, quien fuera asesinado por nueva Tarántula en Nightwing #93.
• Arnold Wesker- (primera aparición Detective Comics #583) el Ventrílocuo original quien fuera asesinado por el Nuevo Tally Man, en Detective Comics #818.
• Anatoli Knyazev- (primera aparición Batman #417) mejor conocido como la KGBeast otra victima mas de Tally Man, en Detective Comics #817.
• Edmund Dorrance-(primera Aparición Robin #2) A.k.a "King Snake", murió al caer por un despeñadero, al luchar contra su propio hijo
Bane
en Batman: Gotham Knights #49.
• Deacon Joseph Blackfire-(primera aparición Batman:
The Cult
#1 (1988)) muerto por sus seguidores, al negarse Batman a matarle y convertirlo en mártir en Batman: The Cult #4.
• Trigger Twins- (primera aparición en All-Star Western #58 (May 1951) Thomas y Tad Trigger, fueron muertos por el actual Vigilante y Wild Dog durante la batalla en metrópolis en Infinite Crisis #7.
•
Arnold Etchison-(Primera Aparición: Detective Comics # 625) un asesino en serie mejor conocido por el mote de de Abattoir o matadero en versión editorial Vid de México, murió cuando Azbat dejo que cayera en un crisol en los eventos post Caída del murciélago en Batman #508.
Sigo diciendo, que la idea de que tener tantos villanos reunidos, es algo jalado de los pelos, pero bueno,
En la tierra Batman y Robin, regresan del cementerio en el batimovil, discutiendo cosas como si Dick le teme a la muerte o lo que le gustaría al nuevo Robin Damien, en ese momento Deadman se apodera del cuerpo de Dick y al ver sus recuerdos, descubre que Batman esta muerto y que Dick es Batman, y en su trance le dice que Black Hand tiene el cráneo de Bruce y que uno de los guardianes se ha convertido al lado oscuro, Robin se enfurece y le golpea, haciendo que Brand pierda el control de el vehiculo y salga volando por un voladero, donde Brand cambia de cuerpo y se posesiona de Damien, para que Dick se entere de lo que sucede, y de que los cuerpos de sus padres se están convirtiendo en Black Lanterns, y en el cementerio, cuando llegan , ya estos se han transformado, y de allí a la ultima pagina que se muy terrífica y un anuncio de lo que se viene, con la batseñal, proyectándose, sobre un cielo de Gotham, con las sombras de los cadáveres cubriéndole, toda una mala señal.
La opinion
Tomasi demuestra en este comic que conoce muy bien al personaje de Dick, con un guión sólido y una historia que arrastra al héroe de su entorno urbano al infierno de la historia cósmica que es Blackest Night.
Llama la atención también el Cameo que hace Red Robin, y el hecho de que los tres deberán trabajar juntos, como un mismo equipo, desde que Tim tomara la decisión de abandonar la cueva, en no digamos los mejores términos, y da la idea de que serán un buen equipo a pesar de sus diferencias, aunque toca ver como manejara el conflicto que existe entre Damian y Tim.
También es bueno ver a Deadman en la trama, y de ver como interactúa Dick con alguien que no es de la familia, además del hecho de la conexión que este tiene con los muertos y lo que sabe de la Blackest night y la guerra de los anillos.
Mas con el hecho de que Superman, sigue ocupado en New Kriptón y que Dick queda en su rol de Batman como el héroe confiable, y quizás el líder que pueda agrupar a las fuerzas de la tierra, en la lucha que se avecina y mas con el hecho de que estas criaturas son de momento invulnerables, como se viera en BN # 02.
Deadman, también da la pista a los lectores de que los que se levantan, carecen de alma y una explicación de el por que las conductas villanescas de los mismos.
En la parte artística Syaf, Dell Cifuentes y Ruffino, se unen para crear un trabajo consistente, el dibujante hace un buen trabajo reflejando el ambiente de horror urbano, y las imágenes de los villanos con buena mano.
Esto es otro primer numero, que merece la pena ser leído y ver como Tomasi, se gana el trabajo, llevando a Batman y su universo dentro del contexto de la noche oscura, además si eres de los que están siguiendo esta serie, no puedes dejar esta de lado, por que deben haber muchas respuestas a muchas preguntas, al evento principal. Más si le añadimos cinco gotas de caldo de araña, una gota de maldad concentrada, y Batman y sus aliados, contra sus parientes muertos y los villanos, sumándole, la co-historia de Deadman, hacen de esta miniserie, algo para esperar los números siguientes.
Por otro lado es muy bueno ver como Tomasi, escribe a un Dick mas seguro y en control de la situación y la splash page donde vemos los eventos de la vida de Dick sirven para que los nuevos lectores entiendan mejor la serie en cuestión y los eventos del año pasado.